EDUCATION FOR ASSEMBLIES OF GOD CREDENTIALS
EDUCATION FOR ASSEMBLIES OF GOD CREDENTIALS
A subscription of $50 a month will give you access to our entire catalog. This opens all credentialing courses and electives for you.
Our app enables you to access your courses anywhere and anytime. Find our app by searching for "Pathway Training" in your app store!
We have partnered with AG universities to help you continue your studies. You may transfer over more than a full year's worth of credits!
You can progress as fast as you like. There are no due dates for any assignments, and you may take as long as you want in any course!
Earn points and badges to level up as you progress through our courses! Check our leaderboard to see how you match up to your friends.
Registration is fast and simple. It should take you only a few minutes!
Visit our courses and subscribe through our course catalog once you are signed in.
You may enroll yourself into any course that we have and start anytime.
Transfer to a Christian University
We were able to partner up with several universities to help our students  transfer up to 40 credits. Check them out here!
Request or Send Us Your Transcripts
We offer free transcript evaluations when you transfer into Pathway to help you find a starting point. It is also free to order your Pathway transcript when you are ready to transfer out or apply for your credentials. 
Pathway does a beautiful thing by combining rigorous education, creative innovation, and affordability all into one smooth experience for the student.
Rev. Bret L. Allen
District Superintendent
Rev. Abe Daniel
Pathway President
Dr. Kyle Chalko
Pathway Director
Salomon Lee
Student Experience Technician
Raúl E. Martínez
Course Developer
Kristina Zemskov
Student Support Specialist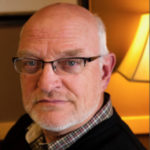 Rev. Chuck Adams
Spiritual Counselor / Chaplain
Dr. Bill G. Bates
Associate Pastor
Peoples Church
Rev. Anthony Biancardi
Lead Pastor
Bethel AG
Rev. Robert Brown
Young Adult Pastor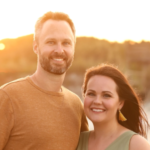 Rev. Stiles Byrd
Cybersecurity Architect
Rev. Jon Catron
Lead Pastor
Calvary Church
Dr. Kyle J. Chalko
Pathway Director
Rev. Abe Daniel
Pathway President / Senior Pastor
Trinity Life Center
Dr. Danny Davis
Missionaries with AGWM
Rev. Seth Drewry
Lead Pastor
Believers Fellowship
Rev. Timothy Dudley
Co-Lead Pastor
New Life AG
Rev. Darryn Fisher
Credentialing Director
Northern California and Nevada District
Dr. Garfield Harvey
Associate Pastor
Living Water Church
Dr. Paul R. McDonald
Business Admin & Treasurer
Northern Missouri District
Rev. R.J. Martinez
Connections Pastor
Owasso First Assembly
Dr. Phill Parris
Healthcare Chaplain
Rev. Christopher Rhoades
Associate Pastor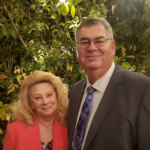 Rev. David C. Royer
Lead Pastor
Evangel Assembly of God
Rev. Darryl Sandford
Lead Pastor
Lighthouse Church
Dr. Anthony Scoma
Dr. Samuel Taylor
Missionary / Evangelist / Preacher
Sumner Family Church
Rev. Scott Tuttle
Lead Pastor
Sanctuary Church
Rev. Chris Vasquez
Associate Pastor
Rev. Rich Wooten
Lead Pastor
Life Church
All of our professors are credentialed AG ministers with at least a Master's degree. They are also all volunteer!  Interested in joining the team? Click below to begin the conversation.