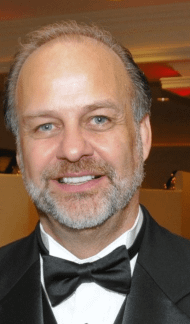 I am presently Lead Pastor of the Lighthouse Church in Shasta Lake California. My wife and I are Ordained Ministers with the Assemblies of God. I hold a Masters Degree in Ministry from Northwest University.
Previously we planted a church in November of 2004 called the Sacramento Dream Center. Before that a church plant in Three Hills Alberta Canada, while I was attending Bible College at Prairie Bible College.
In Sacramento, we picked the Dream Center model because of the location of the facility. We were in the heart of Sacramento surrounded by the homeless and those struggling with drug addiction. We were centrally located for all the required services they need, and it helped us build a bridge with other churches and agencies to reach them. This model has been very effective over the last 18 years.
I have many years of volunteer organization, as well as just recently getting grants from companies like home depot to renovated homes like the Teen Challenge location in Loomis as well as this week we received a grant for 42,500 dollars for the Teen Challenge Center in downtown Sacrament. This also came with 6o volunteers to get the many projects done.
Presently I teach at SUM out of El Dorado Hills Ca. I taught for 5 years at Northwest University Sacramento Campus, which has its home at Capital Christian Center. I had the privilege to teach at Capital Bible College for 15 years before the transition to NW. I really enjoy teaching the ministry and evangelism classes and seeing people enter the ministry. It is my passion to really disciple and encourage students to be all that God has called them to be and be fully involved in reaching people for Christ.
Presently we are recalibrating an older church here in Shasta Like. This will give us the flexibility to reach others in our neighborhood and be more community based. I am looking forward to the changes ahead.
If you would like more information on my work with YWAM, or my running for political office in Canada please give me a call at (916)31-6643 or email at [email protected]
Thank You and God Bless